Finally, our video portal is here! After all, now you can access presentations from Agilia Conferences on a single place. We are now in Beta, which means that not all content is fully available. Currently we fine tune some functionality and learning features that platform enables. We work hard to be ready before Christmas.
In 2013 we started to capture videos of the presentation. Our intention was to build video portal, where we will share and spread knowledge we captured to broader public, thus enhancing mission of our conferences. In the beginning I thought we will be able to build such solution by ourselves. However, today I see that it was just unrealistic. In the meantime, services on the market has improved and such third party solution became available that meets most of our expectations.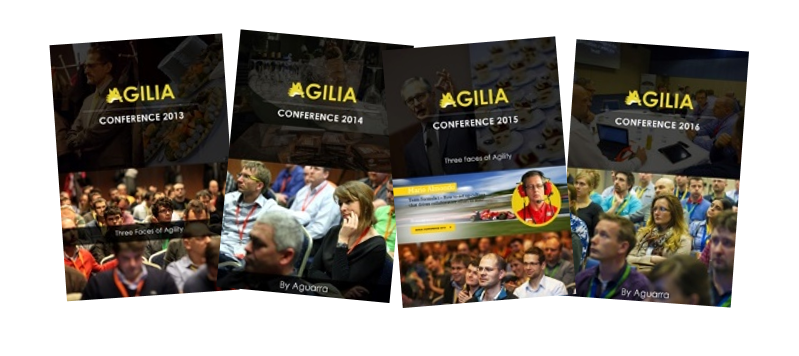 There is very valuable video collection in our archives and we are happy to share it with you. It contains knowledge from entire Agile domain – methods and frameworks, technical skills, development, testing, product management, project management, ideation, psychology, coaching, teamwork and many more. You can learn from small companies as well as from giants, from proven concepts to controversial and radical ideas. Hundreds of hours of video-content were captured by professional TV crew, with often two cameras and stereo sound so you can often get atmosphere of the event.
Price tag is set to 1.000 CZK only, just under 15% of conference ticket price. Until now we have uploaded videos from 2013, 2014, partly 2015 and we started 2016. We hope you will enjoy and looking forward to your feedback.
About author: Michal Vallo helps managers to understand agile techniques, benefit from its adoption to their organizations and consequently radically improve organizational overall performance. He is principal, agile trainer, coach and manager at Aguarra, founding member of Agilia community and organizer of Agilia Conference / Agile Management Congress in Olomouc and Agilia Budapest Conference.